X-ray generators ICM (SiteX & XS) proved its reliability a few decades ago. These devices are rated for reliability and ease of use even in difficult conditions. The reliability and lifetime of the ICM for X-ray devices is lengthened by the quality of the service provided by the manufacturer.
Product Successfully added.
SITEX & SITEXS PANORAMIC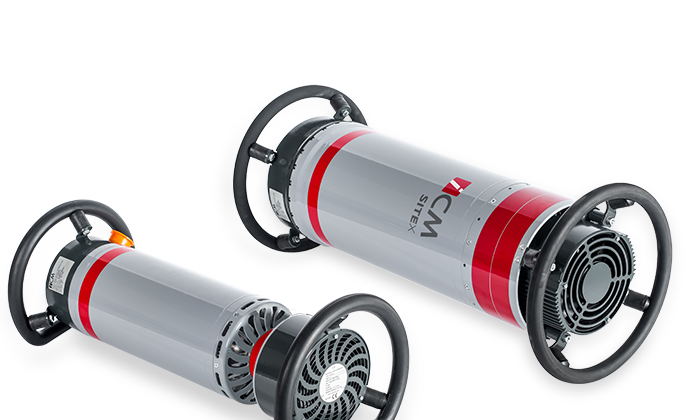 PORTABLE X-RAY GENERATOR
A SIMPLE & EFFECTIVE PRINCIPLE
Thanks to its rod anode, which is located outside the SF-6 insulated generator, the volume of lead required for standard radiation protection is considerably reduced. This minimized weight makes it possible for our engineers to further improve both the quality and general performances (robustness, cooling system, and accessories) without adding further weight to the product. We are proud to confirm that after the SITEX CPSERIES, SITEX and SITEXS are amongst the lightest portable X-Ray generators that are available on the market.
MEASUREMENT & CONTROL
Once again, our company has achieved another industry 'first' in terms of the portable X-Ray generators market. Both the SITEX and SITEXS have a facility that ensures the direct and true measurement of high voltage. This essential information enables the control system to guarantee the stability and reproducibility of the radiological parameters. Furthermore, the SITEX generators will provide you with extremely precise measurements as they are based on true high voltage values rather than estimations of a HV value.
PERFORMANCE
A highly efficient heat exchanger has been developed in collaboration with the Institute of Thermo-mechanics of the University of Liege. This has resulted in the possibility of a 100% working cycle functioning under completely safe conditions, which will simultaneously reduce the anode temperature by 50%.
PROVIDING PERFECT HOMOGENEITY
The SITEX and SITEXS panoramic X-Ray tubes come equipped with a patented automatic system of beam correction. Perfect homogeneity is provided thanks to a real time feedback loop adjustment and an EMR (Eccentric Means Ratio) value of less than 5%.
SITEXS, THE 'SMALL' SITEX
These 'XS' X-Ray generators are reduced versions of the corresponding SITEX units (which are available in 200, 225 and 250 kV) and therefore provide even more compactness.
OUR CHALLENGE
« To increase the reliability of on-site X-Ray techniques while simultaneously decreasing their costs »
To successfully meet this challenge, our engineers decided to go back to the drawing board and to effectively re-invent the NDT standards. Each development stage was redesigned on the basis of quality, general reliability and the need to substantially increase the life of the X-Ray tube. As a consequence, our highly talented engineers managed to come up with state-of-the-art X-Ray generators at a cost-effective price.
SITEX SCU286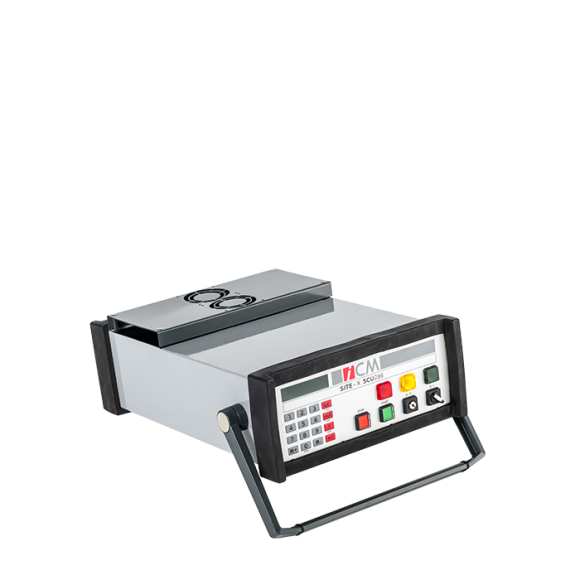 CONTROL UNIT
PERFORMANCE
With its built-in high voltage direct measurement system, the SCU286 guarantees considerable accuracy regarding radiological parameters. Based on this precise data, the SCU286 maintains a ± 0.5% stability of mA and kV for any selected range. SITEX & XS units provide a completely constant quality of exposure thanks to them being virtually exempt from fluctuations in the power supply.
OPERATOR INTERFACE
The high strength polyester front panel is equipped with a sensory-type 16-key keypad, a high brightness display and an anti-reflection screen.
The SCU286 also includes a programmable access codes system that features three security levels (supervisor, operator and service engineer) and limits the access to certain functions in relation to the security level selected.
DATABASE
First and foremost, our SCU286 control unit is intended to be user-friendly. In order to reduce the number of test shots to a minimum, the operator can use a virtually unlimited source of standard exposures that have been previously predefined. Indeed, all of the radiological parameters of exposure can be memorized by simply pressing a single key, which means the operator can return to this whenever he or she wants to without having to key them back in again!